Po mnoha měsících naléhání se nám konečně podařilo získat od náměstkyně pro kulturu, Jany Bohuňovské, souhlas k pořízení rozhovoru. Museli jsme přistoupit na podmínku naprosté anonymity a vydávat se za redaktorky Metropolitanu a slíbit, že to nikdy nevyjde, ale co by novinář pro exkluzivitu neudělal.
ŽB: Paní náměstkyně, co si představíte pod pojmem umění?
JB: U mě nikdo nic nedostane zadarmo.
ŽB: Můžete být trošku konkrétní?
JB: Kultura něco stojí. Ale líbí se mi třeba ty duchovní koncerty, které bývají čas od času před Mahenovým divadlem, Petr Velek říkal, že to povznáší ducha a bylo to inspirací pro Zlatého draka, což bylo divadlo.
ŽB: Buďme chvíli konkrétní. Proč jste vyhodili Rosťu Koryčánka z Domu umění?
JB: Kdo to je?
ŽB: Bývalý ředitel Domu umění, předevčírem jste ho odvolali.
JB: To měl na starosti Michalík (vedoucí komise kultury, pozn. red.), s tím na mě nechoďte.
ŽB: Paní Bohuňovská, slíbila jste, že budete otevřená! Tak ještě jednou, proč jste vyhodili Rosťu Koryčánka z Domu umění?
JB: Neuměl v tom chodit.
ŽB: Prosím?
JB: Nevěděl, co se sluší a patří.
ŽB: Můžete to specifikovat?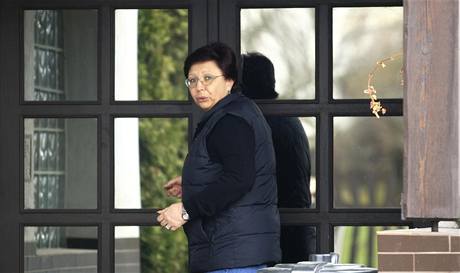 JB: Naším cílem je zlikvidovat brněnskou kulturu a všechno rozkrást – ježiš, neřekla jsme něco, co jsem neměla?
ŽB: Ne nebojte, je to jen pro interní potřeby.
JB: Tak to mi spadl kámen. Prostě jediné, co od šéfů příspěvkovek chceme, aby kradli, ne promiňte, aby bylo loajální, kradli bylo špatné slovo. A pan Koryčánek si dovoloval spolupracovat například s 4AM, což je ta banda, která se postavila proti budování garáží pod Zelným trhem, a která neustále dělá různé neoficiální výstavy. Podívejte se na ten jejich architektonický manuál. Jak máme vedle toho obhájit třeba stavbu AZ Toweru, nebo Auparku? No ale poslední, když už pohár přetekl, bylo pořádání té debaty o nádraží v centru. V městských prostorách! To si nikdo nesmí dovolovat. 100 let je odsun nádraží oficiálním brněnským náboženstvím. Tohle si nikdo nesmí dovolit.
ŽB: To ale příliš s kulturou nesouvisí. Byl se někdo z Rady města Brna někdy v životě podívat v Domě umění na nějaké výstavě?
JB: Prosím?
ŽB: Jestli jste byli někdo někdy na nějaké vý-sta-vě.
JB: Ano, výstavba Jižního centra pokračuje. Brno staví nové město.
ŽB: Co považujete za svůj největší úspěch na poli umění?
JB: Tak určitě výstavbu Bauhausu na poli za Ivanovicema. Dělala jsem tam starostku, byly s tím určité problémy, ale už je to hotový.
ŽB: Co plánujete v kultuře dál?
JB: Tak určitě je to otevření Auparku, kulturního centra vedle Vaňkovky, na otevření má hrát Žito 44, moc se těším. Je to hodně duchovní. Byly s tím určité problémy, ale už je to hotový.
ŽB: Ještě jsme se chtěli zeptat, co bude s Národním divadlem. Teď ho vede Jan Petr, kulisák z Marty.
JB: Nikoho lepšího jsme pro Brno nenašli. Podle lidí z odboru kultury svému řemeslu rozumí.
ŽB: Copak se nikdo dobrý nepřihlásil do konkurzu?
JB: To si myslíte, že v téhle republice existuje někdo normální, kdo bude řídit národní divadlo, když má nad sebou mě, Michalíka, Rusínkovou a Onderku?
ŽB: Teď nevíme, jestli jsme Vás dobře pochopili.
JB: Možná jsem já nepochopila Vaši otázku. Těším se ale na ples v opeře, doufám, že nám ti aktivisti zase přinesou chleba. Minulý rok nás to moc pobavilo. Přes ples v opeře se perou peníze, všechny jsou odkláněny přes firmu BM Media bývalého oblastního manažera ODS, Pavla Bartoška, která firma chce od nás zakázku, ta musí ples sponzorovat, a oni se zmůžou na recesistickou akci. Ani tu svou ikonu, Koryčánka, nedokázali ochránit a to si myslí, jaký mají vliv.
ŽB: A je šance, že by se situace v kultuře a tak obecně v Brně zlepšila?
JB: Dokud tam budeme sedět my a oni o nás budou psát takzvaně humorné články, tak ne. Hlasy a peníze máme my.
ŽB: Asi je načase rozhovor raději ukončit, na co se těšíte v nejbližší budoucnosti?
JB: Na Blažka. Slíbil, že se přes svátky staví. Bez něj je tu smutno.